I spent last week at the World Travel Market in London.  It's an annual event that attracts more than 30,000 participants, including travel agents, tour operators, travel associations, local and national tourism boards, travel technology companies, travel bloggers, museums and cultural sites, airlines, and other categories of attendees I'm forgetting at this moment.  It was a grand event, to say the least!
A few shots of the convention floor–quite the variety of booths:
I joined the event with a few goals in mind:
First, I wanted to connect with other like-minded travelers. 
One great travel blogger I met was Monika, blogger at Mum on the Brink.  She was delightful and encouraging as I outlined the goals of Family Explorers.  I attended several sessions led by various travel bloggers, and it was great to hear their experiences.
Second, I wanted to check out new technologies relating to travel that would be of particular interest to family travelers.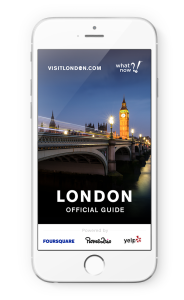 While some of the technologies/sites seemed less relevant to our crowd (e.g. Party Like a Local ), there were some much more relevant ones.  The one that really grabbed me hearing from the CEO and Founder of What Now?!.  While it's relatively new and still only available for iPhone, it shows tremendous promise.  What does What Now?! do?  Well, let's say you've arrived in London with your family, and as you climb into bed at the end of the first day, you decide that tomorrow you're going to hit the Tower of London, St. Paul's Cathedral (my favorite), and St. James's Park.  You pull up the app, select those three spots from the list of attractions, and then set your phone down for the night.  What Now?! will show you where each of your sites is located on a map.  It will show you museum information, opening times, and ticket prices for the spots you selected.  Great to have that info in a single spot for easy reference.  But maybe best of all—as you go about your day, you can open up the app at any time to see what's around you.  Walking from Tower of London to St. Paul's but not sure where to eat?  What Now?! shows you 10 suggestions within a few minutes' walk, with ratings pulled from Yelp and similar sites.  Over time, it will learn your preferences and presumably do a better job of recommending options that will suit your traveling brood.  Worried about cellular data charges?  Let it go—when you clicked on your sites the night before (connected to your hotel wifi), the app stored all of the information you'd need for the things around and in between your anticipated tourist spots, so all you'll need is a GPS signal (which is free anywhere on the earth!).  Pretty great, huh?!  As an Android user, I'm looking forward to their Android app, which I imagine will be out in the next 6 months.  But for you IOS users, check it out and let me know what you think!
Third, I wanted to get an idea of what steps are being taken by museums and other cultural sites to accommodate the needs and interests of families, particularly those with younger children. 
The results on this front were mixed, and it bolstered my commitment to helping families know which sites will be ready for you and which ones I can help prepare you for.  The Vatican Museums, for example, seemed pretty unprepared to help your kids get the most out of their visit.  On the other hand, London's Victoria & Albert Museum is quite well equipped for families of all ages.  In fact, my sister and I stopped by the museum after the convention one afternoon to get a closer look at their kid-friendly resources, and they're the best I've seen of any museum.  They loan out backpacks (for free, plus the museum is free) that are full of kid-friendly activities that make the museum fun and interesting—kind of like a room-to-room scavenger hunt.  Add to that their family pop-up performances (once a week or so—schedule shown on their website), their family garden walk, and their kid-targeted craft projects (see calendar), and you can make a go of the V&A with confidence!  We were very impressed.
My final main take-away from World Travel Market:
There is a LOT of world out there to be explored. 
Not only did I get pulled towards expected interests such as Austria, Ireland, Spain, and New Zealand—I also found myself holding brochures from South Korea, the Philippines (I even got a button from a little paradisaical island), and Bhutan.  Oh, and after spending a few minutes at the Slovenia booth, it was reconfirmed to me that I need to take the family there in the next few years.  WOW, the beauty.
You may not have been at the World Travel Market this week, but I'd love to hear from you.
Have you come across any great travel technologies or apps recently that are worth sharing (or worth avoiding)?
Have you come across any other family travel resources or blogs that you've found especially useful?
Do you have any museums or cultural/historic sites that you feel are particularly well prepared to make it great for the kids?
And if the answer is no on all of those, then how about chiming in with where you plan (or wish) to take your family next!  Maybe I can dig up some expert advice to help make the trip fantastic—or at the very least, I can dream about being there, too!