The whole world seemed to turn heart and mind to the world's veterans yesterday.  I was touched, seeing the faces, the names, the memorials to so many who have given their lives in the name of freedom over the past few centuries.
Since one of the recurring images from yesterday's commemorations was the red poppies surrounding the Tower of London, a prime location for family travel, I figured it would be appropriate to share a few photos of the poppies and surroundings from last week's visit to London.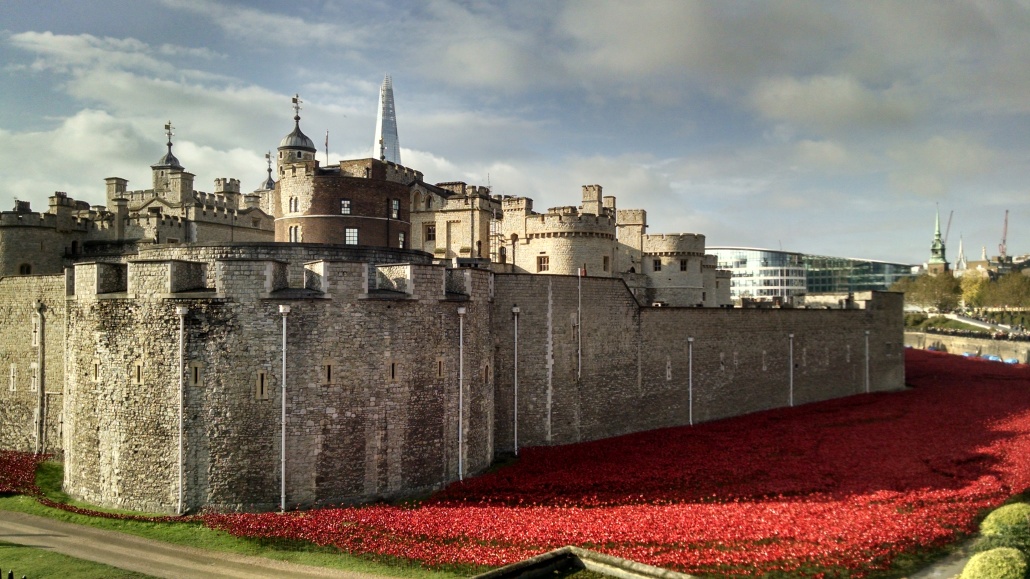 The moat surrounding Tower of London was almost entirely filled with the commemorative poppies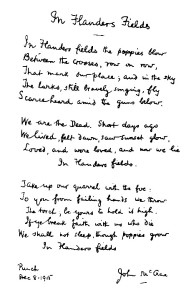 For those unfamiliar with the story of the red poppies, here you go:
2014 marks the 100th anniversary of the outbreak of World War I—a truly weighty event in our world's history.  To honor the 888,246 British and Commonwealth soldiers who died in the service of their country during the Great War, handmade ceramic poppies—one for each fallen soldier—were placed one by one in the moat area surrounding the Tower of London.  Titled Blood Swept Lands and Seas of Red, the installation was an ongoing effort beginning in August that culminated in the placement of the final red poppy yesterday (Veterans Day in the U.S., Remembrance Day in Canada, and Armistice Day for much of the world).
Red poppies have long been associated with the commemoration of fallen soldiers, a tradition associated with Canadian John McCrae's beloved peom, In Flanders Fields, written in 1915.  The poem called to mind the blooms of red poppies that spread across many WWI battlefields, which have come to represent the blood of the fallen.
If I've left out or misspoken about any of the relevant details, please feel free to chime in with comments below.
I extend my gratitude to those who have given their years and their lives to preserve the peace and freedoms I enjoy.
And for those needing just a bit more of London, here are a few more from my quick trip.